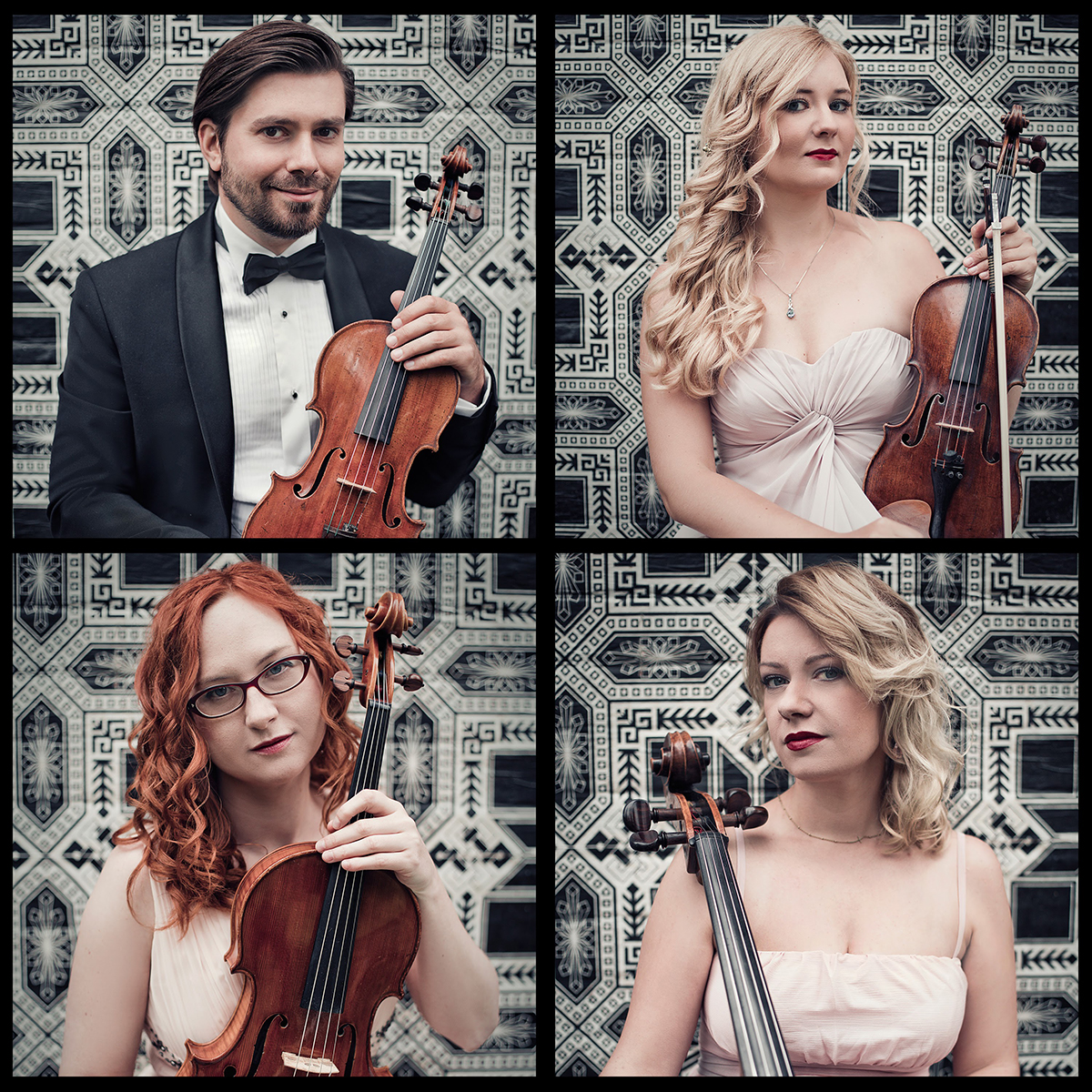 String quartet The Time Quartet was formed by The Fryderyk Chopin University of Music in Warsaw graduates. During several years of its artistic work the quartet performed over 350 concerts in Poland and abroad for institutions such as: Bayer Poland, Vattenfal Heat Poland, ABB, Unipress, Hotel Intercontinental, Hotel Radison, Hotel Marriott, RMF Classic, Polish Academy of Sciences, The Central Agricultural Library, Katarzyny Napiórkowska's Gallery, Porczyński Gallery in Warsaw, Belvedere Palace, Łazienki Palace in Warsaw, Polonia Theatre, Jewish Theatre, Shakespeare Theatre in Gdańsk, Bemowo Cultural Centre, House of Culture Kadr, Cultural Centre in Bielsko-Biała, Old Town House of Culture, Bemowo District Hall, Borough Długosiodło, Kaszuby Philharmonic, Podkarpacie Philharmonic, National Warsaw Philharmonic and many more.
Since 2011 The Time Quartet: Maksymilian Grzesiak - 1st violin, Katarzyna Boniecka - 2nd violin, Aleksandra Demowska-Madejska - viola and Małgorzata Duź - cello cooperated with many notable groups and artists: Andrzej Jagodziński Trio, Michał Tokaj, Grażyna Auguścik, Henryk Miśkiewicz, Agnieszka Wilczyńska - with whom they recorded in 2014 album "Tutaj mieszkam" (this album in 2016 received the award Fryderyk in category phonographic debut of the jazz), Maciej "Trifonidis" Bielawski - with whom they recorded 3 albums and Bartosz Gliniak - whose film music they record regularly.

They have participated in several Polish and international music festivals, including: XXXI Silesian Jazz Meeting 2016, Music Festival in Łańcut, XXIII Jazz Standard's Festival, Festival "Two Riversides", Festival of Wojciech Młynarski's Songs and many more.

The Time Quartet supports charity initiatives - in 2015 they recorded a piece to a video clip promoting children feeding project "Pajacyk" in cooperation with Dawid Podsiadło, Derrick McKenzie, Wojciech Ruciński and Maciej Stuhr.

The Time Quartet musicians cooperate with Sinfonia Iuventus Orchestra, Grzech Piotrowski's World Orchestra, Unplugged Orchestra, Tango Fuerte Quintet, State Folk Group of Song and Dance "Mazowsze", Trifonidis Downtown Sextet and 3275 kg Orchestra. They are founders of studio orchestra Melanidis Orchestra with which they recorded music for six Polish and foreign films.

The Time Quartet is one of the best Polish string quartets which has in its repertoire classical music pieces from all music periods of many notable composers, including: J. S. Bach, A. Corelli, W. A. Mozart, G. F. Haendel, J. Haydn, L. van Beethoven, A. Vivaldi, R. Schumann, L. Boccherini, J. Pachelbel, A. Dvorak, A. Chaczaturian, M. Musorgski, J. Brahms, A. Borodin, D. Szostakowicz and Polish excellent composers: F. Chopin, M. K. Ogiński, G. Bacewicz, K. Szymanowski and S. Moniuszko. In response to wider audience the quartet has broadened its work and has created its own original arrangements of popular and film music pieces. The Time Quartet's repertoir includes unforgettable music themes from films and musicals such as: "Nights and Days", "Rosemary's Baby", "Fiddler on the Roof", "Scent of a Woman", "Schindler's List", "West Side Story", "Beauty and the Beast", "The Godfather", "Game of Thrones", "James Bond", "The Mission", "Pirates of the Caribbean", "Amelia" and pieces of most popular artists such as: Elvis Presley, Queen, The Beatles, Sinatra, ABBA, Bee Gees, Piazzolla, Sting, Metallica, Coldplay, Adele, Bruno Mars, Michael Jackson and others. As a result in 2015 the quartet recorded its own album "One" which includes popular and film music pieces.

Download our BIO in PDF format
-->
Maksymilian Grzesiak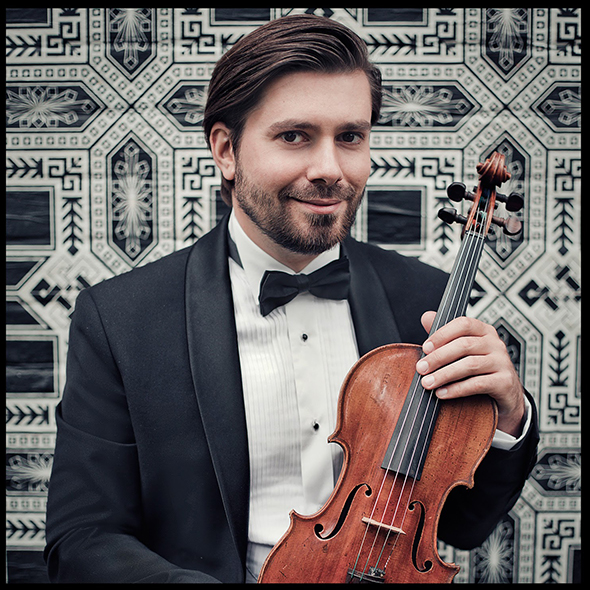 Maksymilian Grzesiak graduated from The Fryderyk Chopin University of Music in Warsaw in professor Tadeusz Gadzina's master violin class. Grzesiak is laureate of several national and International competitions and auditions. He participated in several International music festivals, including Young Virtuosos Festival in Tunis. He participates in many concerts as solist and member of instrumental group in Poland, Great Britain, Spain, France, Italy, Germany, Czech Republic, Romania, Greece, Tunisia, Russia, South Korea, China and Hungary. Grzesiak performed solo concerts with Wroclaw Philharmonic Orchestra, Chamber Orchestra "Leopoldinum", Festival Orchestra "Classic Premičre". He is a founder of the only studio orchestra in Poland Melanidis Orchestra which specializes in recording film music. Grzesiak is a member of Tango Fuerte – quintet specialized in performing Astor Piazzolla's pieces – with which he recorded two albums. Violinist is keen to record modern music pieces (including Jagoda Szmytka's and Agata Zubel's pieces, for recording company DUX).
---
Katarzyna Boniecka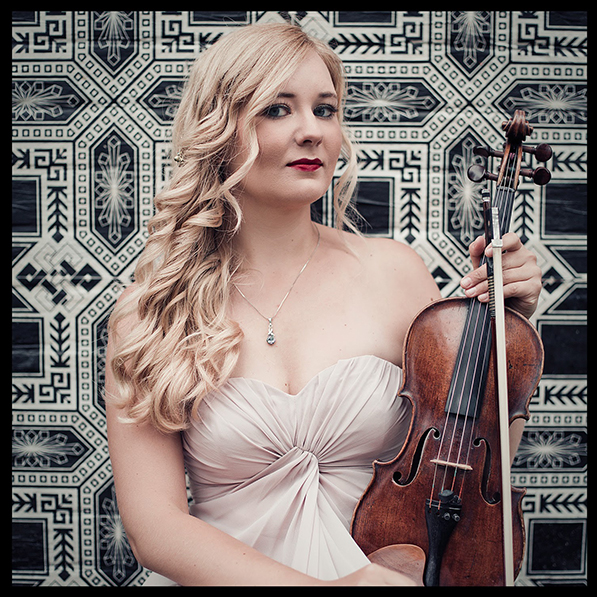 Katarzyna Monika Boniecka graduated from The Fryderyk Chopin University of Music in Warsaw in professor Krzysztof Bąkowski's class. She participated in many auditions and master courses, including Zenon Brzewski International Music Courses in Łańcut, Master Chamber Courses with Royal String Quartet and International Music Week in Montepulciano with Alban Berg Quartet. Her speciality has always been chamber music, that's why she participated in many competitions and projects, among others 1st International String Quartet Competition in Radom (3rd place, 2011) and Coaching Project Dancing Poznań 2010. She performs many concerts in various instrumental groups in Poland, Italy, Germany, Hungary and Ukraine. She participates in Chamber Hall National Philharmonic's concerts and film music studio recordings with chamber orchestra Melanidis Orchestra. She teaches children in music studio Arte in Warsaw.
---
Agnieszka Dobrzyńska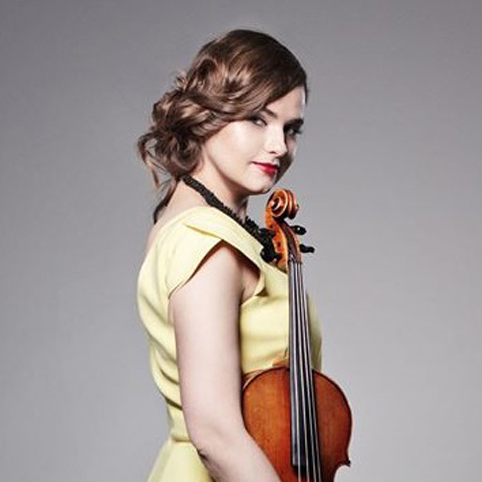 Agnieszka Dobrzyńska graduated from The Fryderyk Chopin University of Music in Warsaw in professor Dorota Sroczyńska's viola class. She improved her skills during many International solo courses conducted by Stefan Kamasa, Firman Lermer, Georg Hamman, Piotr Reichert, Dorota and Błażej Sroczyńscy. Chamber music is integral part of her artistic life. She learned from Quartetto di Cremona, Faust Quartet, Scaramouche Quartet, Erich Oskar Huetter and Royal String Quartet. She cooperated with many orchestras: Sinfonia Varsovia, Sinfonietta Cracovia, The Gorzow Philharmonic Orchestra, The Dolny Śląsk Philharmionic Orchestra, The Częstochowa Philharmonic Orchestra, The  Beethoven Academy Orchestra, New Chamber Orchestra, Lutosławski Youth Orchestra, Pan-European Philharmonic Orchestra. She performed under the baton of world-famous conductors. She performer in 18 countries. Since 2009 she's been permanent member of Polish Orchestra Sinfonia Iuventus as violas' leader. With this orchestra she recorded 17 albums, including Krzysztof Penderecki's symphonies with composer himself and "Frederic Chopin: Complete Works for Piano and Orchestra" with Tatiana Shebanova. She works with Melanidis Orchestra and participates in jazz and popular music projects.
---
Małgorzata Duź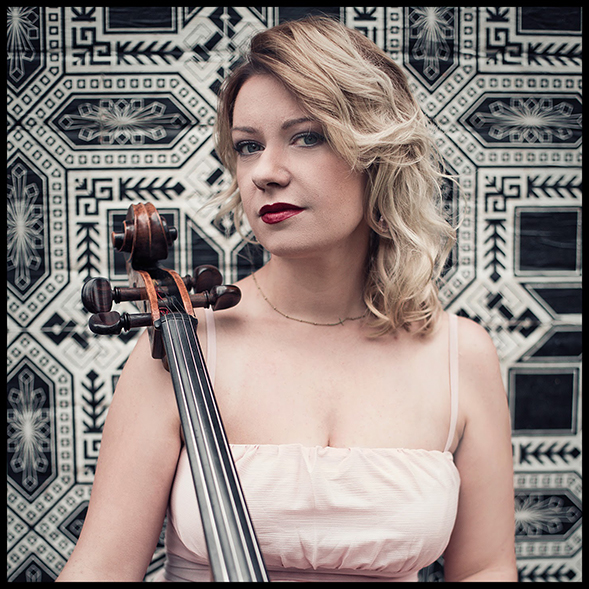 Małgorzata Duź graduated from The Fryderyk Chopin University of Music in Warsaw in professor Andrzej Wróbel's class. She participated in many master solo, chamber and orchestral courses in Poland and abroad, among others International Master Courses in Zamość, Summer Music Academy in Żagań, Music Interpretation Workshops in Janowiec and Forum of Central Europe in Germany conducted by world-famous musicians such as prof. K. Michalik, prof. T. Strahl, prof. F. Sorrentino , prof. T. Kuhne, prof. E. Arizcuren, Ch. Alstaedt, J.M. Florencio and Śląsk Quartet. She's performed solo and chamber for many years. Duź recorded albums and film music in cooperation with Swiss, German and Polish production. She prepares arrangements of jazz and popular music pieces for string quartet and orchestral groups. She cooperates on a permanent basis with free jazz formation "3275 Kg Orchestra" and studio orchestra Melanidis Orchestra.