Our offer
The Time Quartet is one of the best Polish string quartets which regularly performs in various cultural institutions and during many ceremonies, including family and business events. They have dozen years of experience and performed more than a few hundred concerts..


In order to meet our clients' expectations we perform in buildings and in the open air as well. Repertoire includes classical music, film music, popular music, tangos and is constantly being broadened and enriched by new arrangements so that we can meet our clients' needs. On your request the Quartet is able to prepare arrangements of pieces proposed by you.

Download our offer in PDF format.
classical music concerts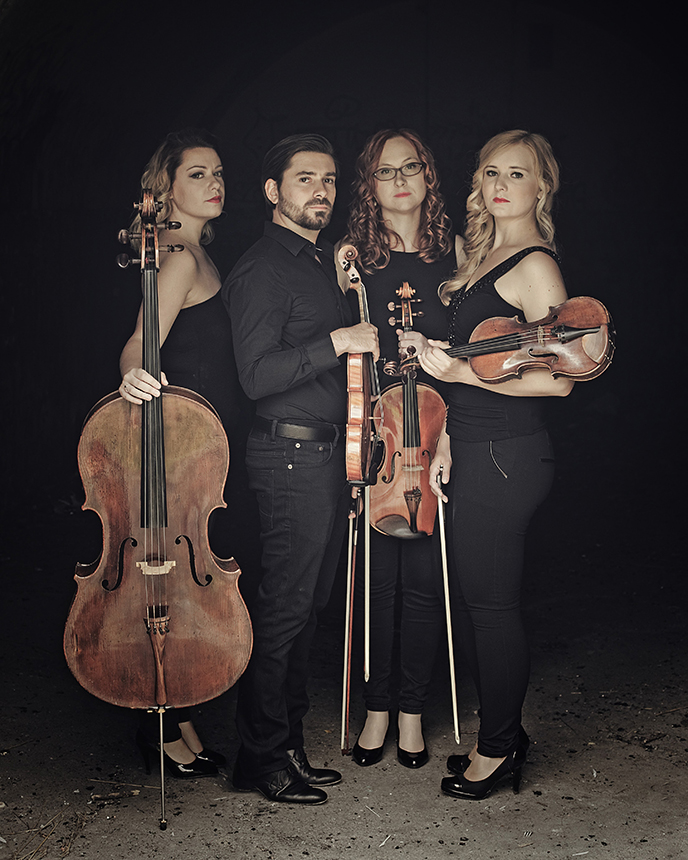 The Time Quartet is a professional string quartet which developed its classical skills during musical studies and many courses conducted by notable teachers. We offer you what is closest to our hearts: classical music concerts. We perform pieces by Polish and foreign composers from various periods – from baroque till 21 st century classical music.

At your request we will adjust our repertoire to place and our listeners' and your guests' preferences, appropriately to circumstances. Classical music concerts enrich art exhibitions, museum openings, meetings and dinners with high-level guests, as well as commemorate historic events, national holidays, patriotic or church ceremonies.
---
events and parties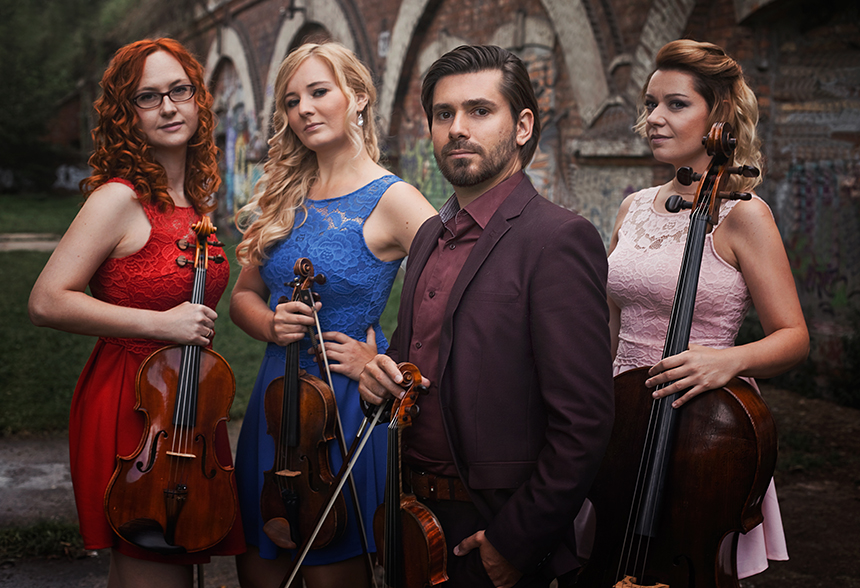 We're keen to perform music during various events and parties: corporate banquets, galas, conferences, handing over awards, business dinners, as well as family events, birthday, name-day, anniversaries, engagement parties.

We offer classical repertoire, as well as film and popular music (our own arrangements for string quartet of popular performers: Coldplay, Michael Jackson, Adele, Sting, Metallica, ABBA and many more). We will prepare repertoire and schedule according to your wishes and type of event.
---
Weddings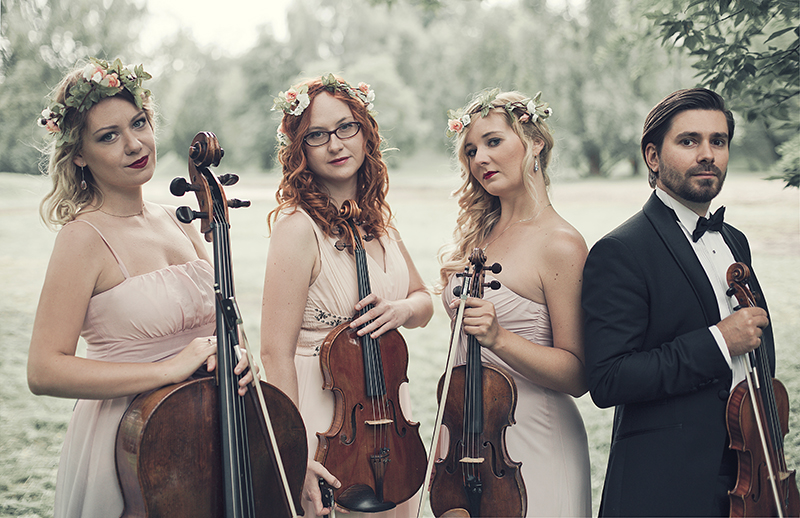 We offer wide range of outstanding music pieces accompanying this special event. Each ceremony is unique for us and we make every effort so that our performance is highly professional. At your request we will send list of more than 150 music pieces or several sets of most popular compositions. We're keen to help with choice of repertoire. We will meet all expectations, so preparing original, custom-made arrangements is not a problem for us. Since 2003 we've specialized in church (including ecumenical and international), civil, open air weddings' musical compositions, as well as music accompanying giving best wishes to couple and wedding dinners. We're able to perform during other church ceremonies as well, for example baptism ceremony.
---
Recording sessions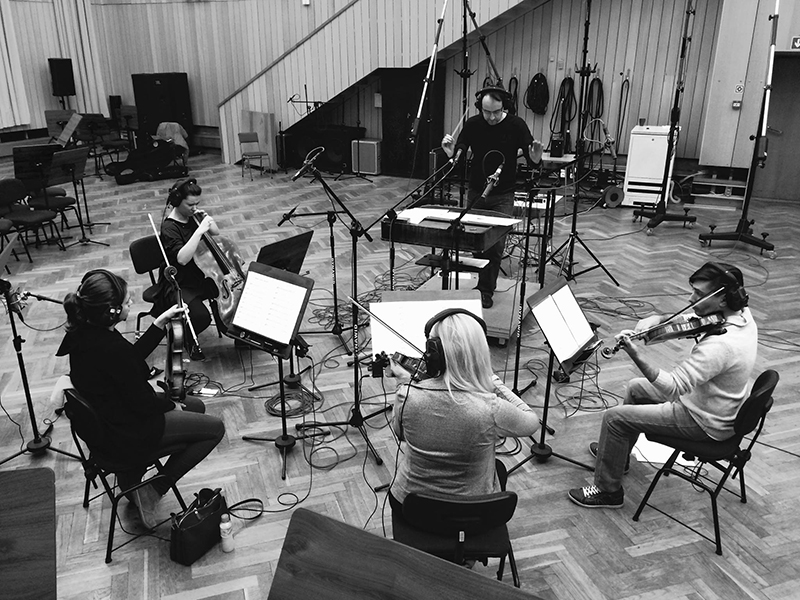 The Time Quartet has wide studio experience in recording music for films, audio CDs, albums, video clips.

We work closely with the only chamber orchestra in Poland, Melanidis Orchestra, and we are leaders of its string quintet's sections. We recorded with Melanidis Orchestra music for seven Polish and foreign films. In 2015 we recorded music accompanying video clip promoting Polish Humanitarian Action programme "Pajacyk". In cooperation with jazz singer Agnieszka Wilczyńska we created album "Tutaj mieszkam" which received the Fryderyk Music Award: phonographic jazz debut of the year 2016. We have experience in acting in TV series linked to music (recording for series: "Przyjaciółki", "Powiedz tak", "Druga szansa", "Strażacy", "Na sygnale", "Pierwsza miłość"). We offer studio recordings of music for: films, songs, video clips, series, games. We record classical, jazz and popular music as well.